Whisky Fringe 2014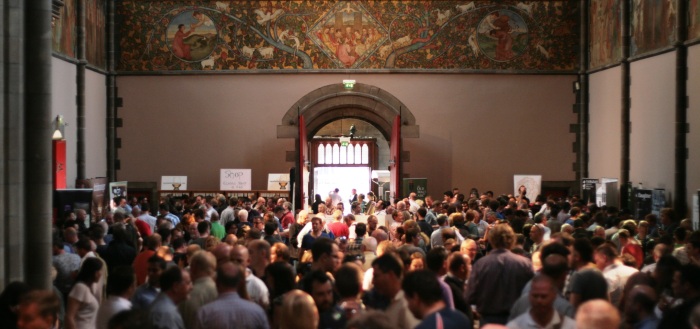 Photo credit Steven Hill
Anyone who has visited Edinburgh in August knows it's THE month to be in the Scottish Capital. Great shows, street performances, events and an amazing atmosphere attract tourists from around the globe.
Mansfield Traquair, for the 8th year in a row, in association with Royal Mile Whiskies, had the pleasure of hosting one of the most exciting events of the Fringe Festival 2014, the Whisky Fringe! A 3-day event which attracted over 1200 whisky lovers from all around the world, featuring over 25 distillers and more than 250 drams for tasting, including all the big names - Macallan, Laphroig and Glenfiddich.
The popularity of the Whisky Fringe was incredible, and it was to no surprise that the show sold out within 2 hours! This year whisky lovers had a chance to sample not only drams and rums but also gins, extending the variety and adding to the adventure! A highlight for guests was the 4pm chime - it turned out to be everyone's favourite time of day! Why, you might ask? When the bell rang, guests hurried to their favourite stall to sample something rare….the most sought after, one-off, whisky from that distillery – a real treat!
The Whisky Fringe event is testament to the versatile nature of Mansfield Traquair as a venue. The organisers are adamant that the part of the success of the event is due to our awe-inspiring venue. We're hoping to welcome all the whisky enthusiasts again next year!