Kiersten and Andreas' art-deco themed autumn wedding
Kiersten and Andreas from Germany chose Mansfield Traquair as their special place in Edinburgh to get married this Autumn. They went for a stunning art-deco theme and loved working with local suppliers to make everything unique to them.
Read more to hear all about their big day…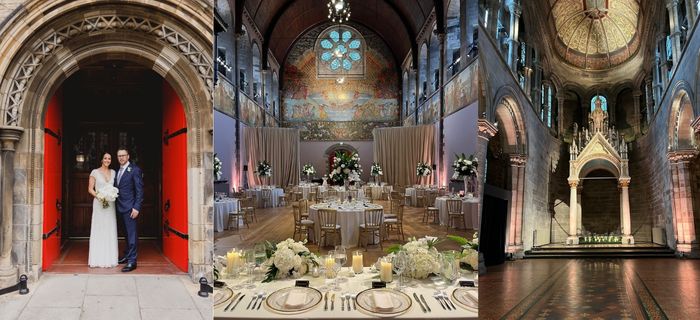 Where did you meet?
Despite being practically neighbours, we met on a biking trip organised by our gym in Mallorca
How was the big question popped?
In Greece—hydra. We were staying at a small guest house with a cool hot tub. Andreas surprised me with Champagne and played my favourite Fleetwood Mac song while he asked.
PLANNING FOR YOUR WEDDING DAY
How did you end up choosing to get married at Mansfield Traquair in Edinburgh?
Edinburgh was on my list since i was 25. When we realised that my dad would not be able to attend, we thought it would be nice to do it somewhere special to us where everyone had to do a little travel.
Did you enjoy preparing for your wedding day?
I didn't have any Pinterest boards, or anything so started all my planning from scratch. I thought it was great to have so many local trusted suppliers who gave us lots of really give good ideas.
Did you have a theme for your wedding day?
Peaky Blinders meets Great Gatsby. We both love vintage, and Peak Blinders suits looked so chic.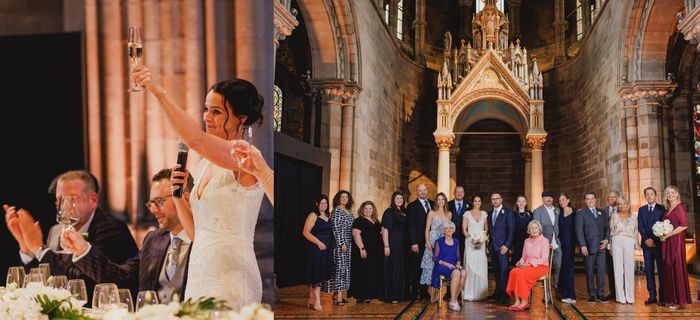 ON THE DAY
What was your ceremony like and what made it special?
It was special to us doing it in the Catholic faith.
What was your first dance song?
Everywhere by Fleetwood Mac. It was the same song that we got engaged to.
Tell us about your menu – what were your favourite elements and what did people say?
Everyone died for the rosé wine! But also, from the meat to the chicken to the veggie option, everyone was so impressed with the food.
Tell us about your favourite memorable moment?
Having everyone together.
Did you receive any compliments from your guests about your wedding day?
Everyone told us that they hadn't been to a wedding that fun, ever! Everyone was having fun—the dance floor was packed.
If you had to describe your big day in there words, what would they be?
Love, excitement, family
A new story begins… where was your honeymoon and any big plans for the future?
We went to Ischia and Rome for our Honeymoon. Our next big event is to tackle if we are relocating to London!