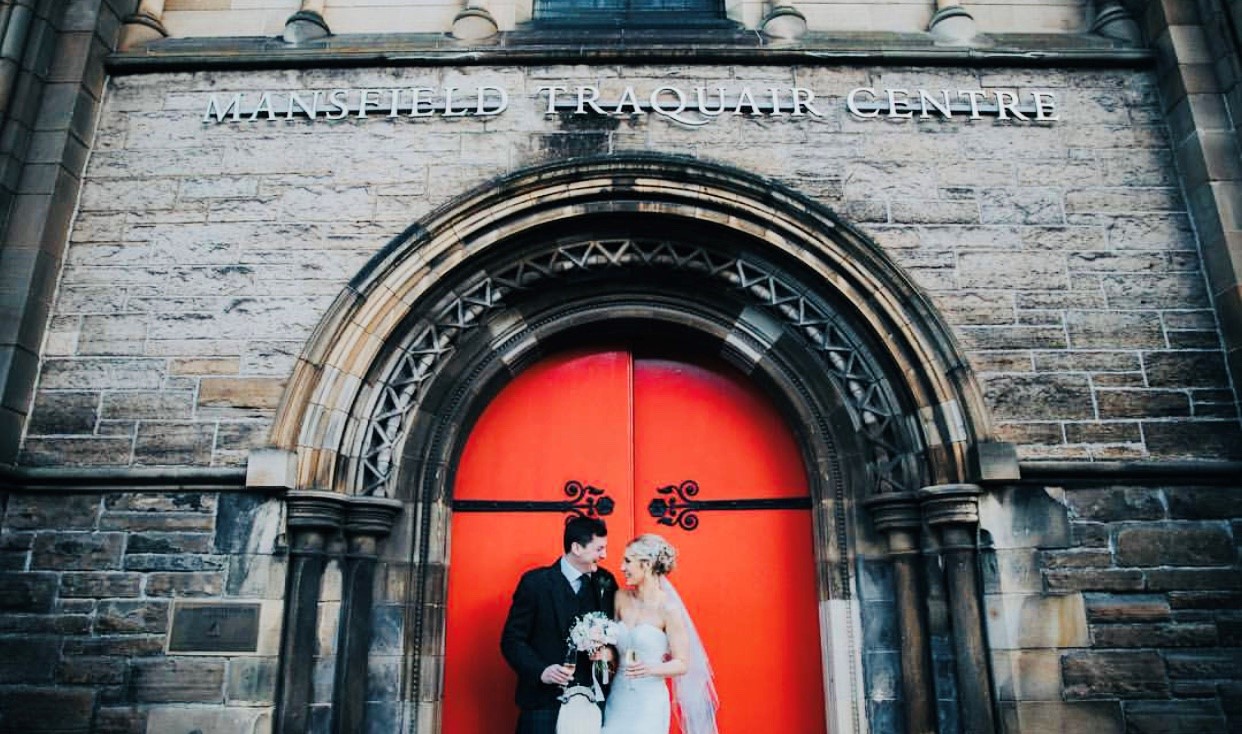 Photo Credit: Jen Owens, Instagram: jenowensimages
You don't have to get married on Valentine's Day if you want to have a lovely romance or even a rose themed wedding. Especially here at Mansfield Traquair - love is in the air all year round!
Why don't you inspire your guests and get them in the romantic spirit by offering them Pommery pink champagne at your drinks reception, a favourite of our Mansfield Event Designers! You could also add canapes in the form of love heart shaped chocolate strawberries - after all, fizz and chocolate are the way to a woman's heart.
At Mansfield Traquair we especially like a themed cocktail. What better way to toast the happy couple than with a 'Blushing Bride' or 'Sweetheart Cosmopolitan', a perfect accompaniment to any Valentine's Day themed wedding.
At Heritage Portfolio we pride ourselves on being food aficionados so why not go for a quirky menu, designed around love and choose table settings and charger plates in red for a whimsical and magical soiree. What will really put the cherry on top is a Valentine's Day themed cake.
Many couples ask us where the perfect spot to get their photos taken is. We think the grandeur of our famous big red doors is truly beautiful and poignant for that all important shot. The coincidence that it is red will help tie into your Valentine's Day themed wedding.
'Doing it yourself' is becoming even more popular for weddings as it makes it fun for the couples to really get involved in the planning. A really simple yet effective idea for using scrap paper is to make love heart shaped confetti. We speak from experience that this works really well and is great for big group photos - especially in front of the red doors!
If you want to learn more about our stunning venue and want Cassie (and the Mansfield Traquair team) to plan your perfect Valentine's themed wedding, get in touch with us here.