Kristin & Rad's Early Spring Wedding in Edinburgh's Sistine Chapel
Spectacular, packed with personal details, family-oriented– Kristin and Rad's Polish-American union was a truly joyous day overflowing with love and happiness.. Read the whole story & find out how they planned their big wedding day at Mansfield Traquair..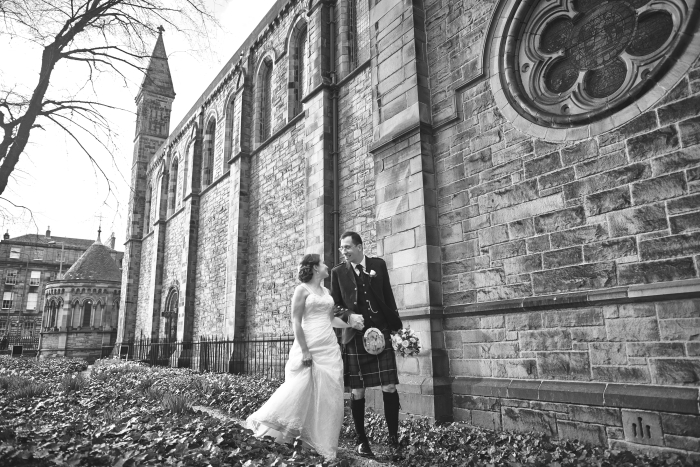 Photographed by Malishka Photography
Kristin and Rad's movie-like love story is one serioulsy romantic affair - Kristin an American, and Rad, a Pole, met in the Scottish capital and were hooked. After an extremely romantic proposal at their favourite spot at Talla Reservoir, the couple started hunting online for their perfect weddiing venue and we're delighted to say that Mansfield Traquair soon moved to the top of their list.
Rad advised Kristin 'Don't fall in love with the first place we see. We need to take a lot of things into consideration.' Kristin then added :
'Then Rad walked in through the big red doors, saw the murals and fell in love. Rad knew that he couldn't imagine himself getting married anywhere else. It had the feel of a cathedral (religion is important to both our families) while allowing us to have the type of ceremony that we wanted.'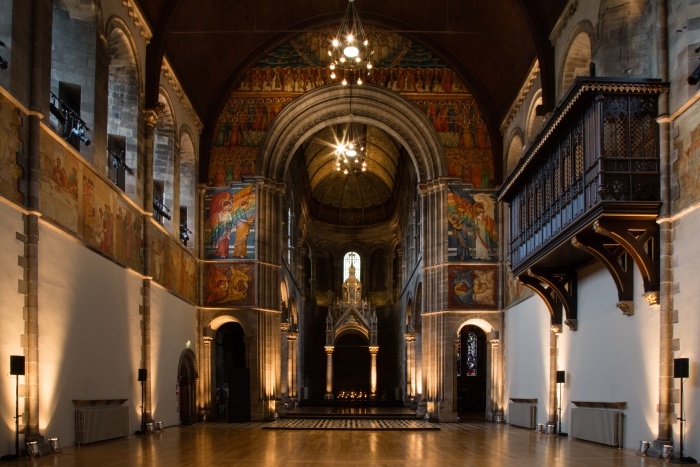 An early spring wedding was chosen and the real planning began. Kristin & Rad's theme started off as Scottish Elegance but grew to incorporate their love of travel and multi-country roots.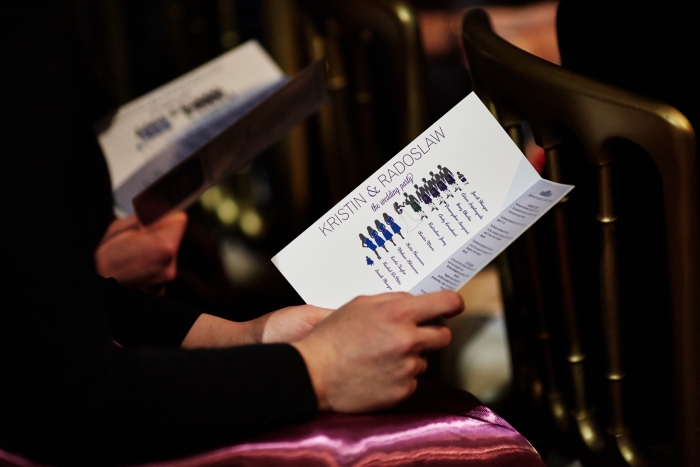 On their wedding day Kristin wore a stunning, Cinderella-like dress graced with lace and subtle sparkle. When she started walking down the aisle to the piper playing 'Highland Cathedral', she brought happy tears to everyone's eyes, including the groom!
'The length of the aisle in Mansfield Traquair is every little girl's dream - I really felt like a princess when the music started, and my father and I started that long, emotional walk down the aisle toward Rad and all of our family and friends.'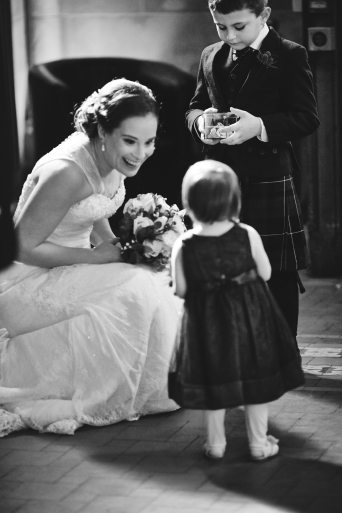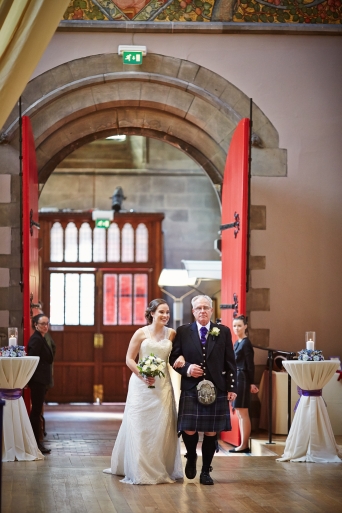 Their ceremony was personalised from start to finish – 'It truly was a ceremony that highlighted our love, and the love and support of our family and friends.'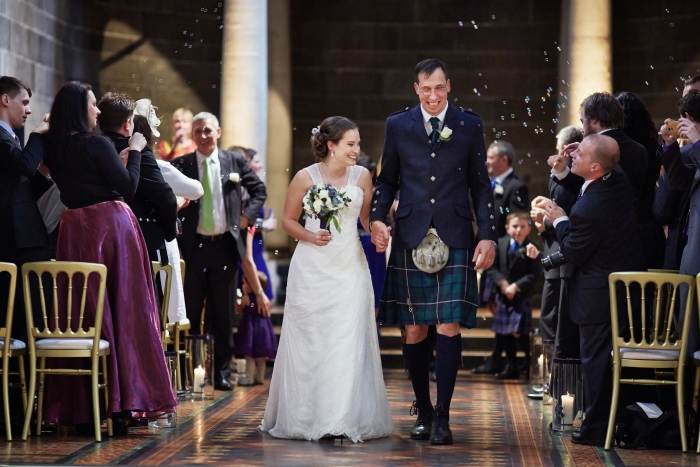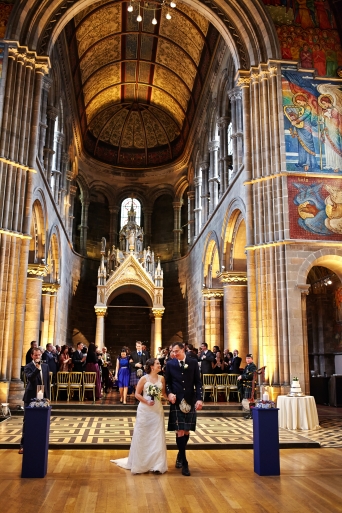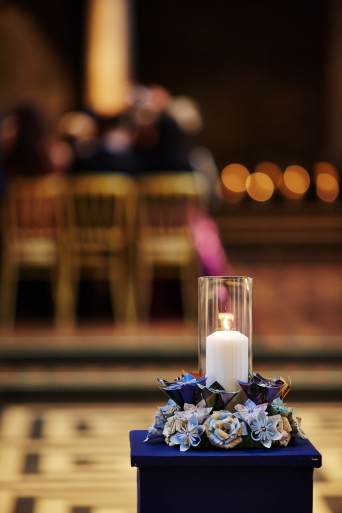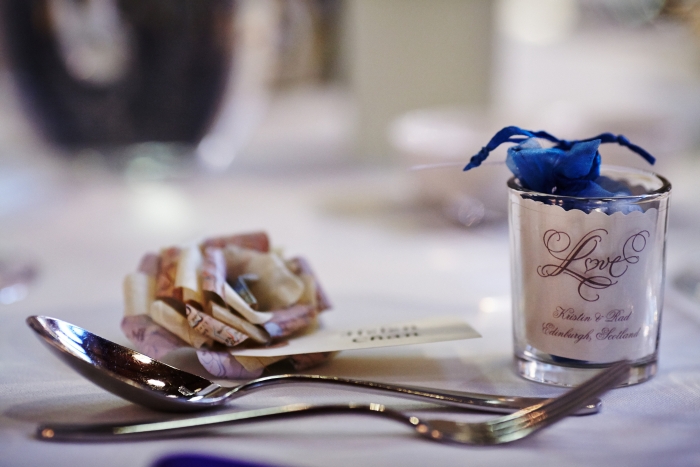 We love when couples create their own fingerprint and personalise their wedding, and this bride and groom's wedding style is a real testimony to that – from centrepieces composed of wreaths of paper flowers made from maps and photo books of Edinburgh, to personalised wedding programmes, their own Photo Booth with handcrafted props, adorable Scottish thistle button holes, Kristin and her dad being piped into the wedding by a Scottish bagpiper, embracing the Polish tradition of presentation of bread and salt to the newlyweds, to singing Polish songs when you want the bride and groom to kiss; it was a tradition packed day.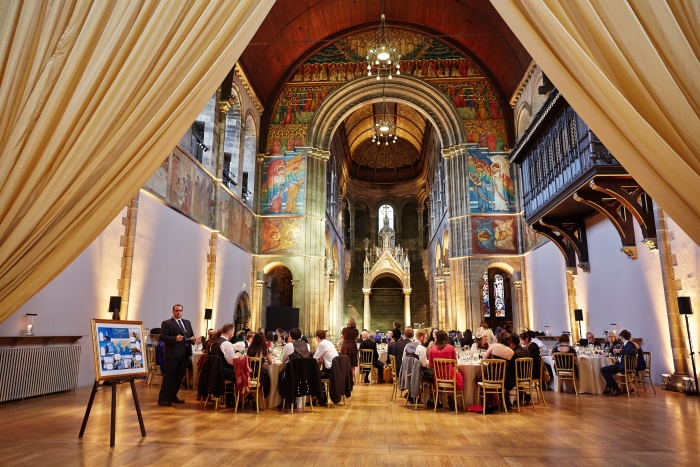 Having chosen the Mansfield Traquair Winter Wedding Package they went for a family style meal which went down a treat with everyone who atttended.
'The menu was one of the most complimented aspects of our wedding. All of our guests couldn't say enough good things about the food on the day. We're constantly told that the meal at our wedding was the best food they have ever experienced and is way above Michelin starred restaurants in terms of serving size and taste!'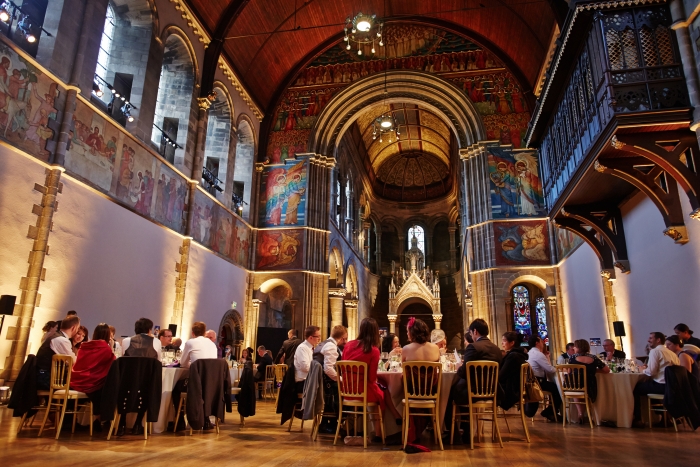 Following their wedding breakfast and wedding cake cutting, the couple initiated the evening celebrations with their first dance to Norah Jones's 'Come Away with Me'. Soon after their wedding dance, a traditional Scottish Ceilidh started, and dance floor was gigging until the early hours.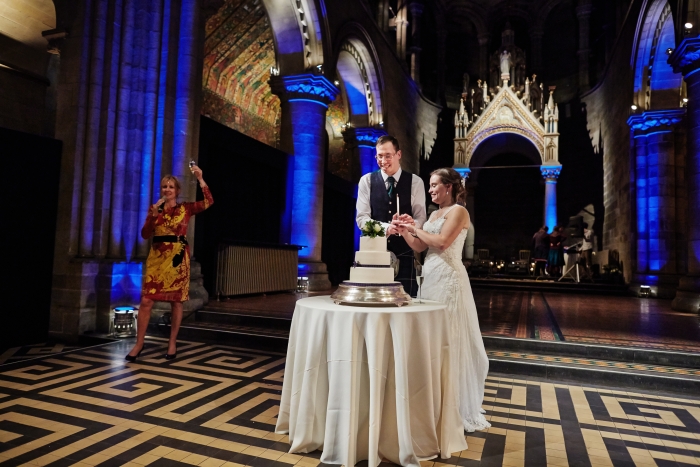 A few months after their wedding we had the pleasure of catching up with Kristin and Rad, here are some words of wisdom from them to any brides and grooms to-be:
'Try to take it all in as its happening. You plan, and plan, and plan and then this day is here and it flies by in a flash. Live in the moment on your wedding day - it really is the formal start of your new life together.'
Venue: Mansfield Traquair
Caterer: Heritage Portfolio
Photographer: Malishka Photography
Dress/Dress Designer : White Rose from Bliss Bridal' in Edinburgh
Hair: Laura Scarff; Glasgow
Make-up: Emma Motion; Edinburgh
Wedding cake: Truly Scrumptious Designer Cakes; Linlithgow
Entertainment: Mental Notes Ceilidh Band