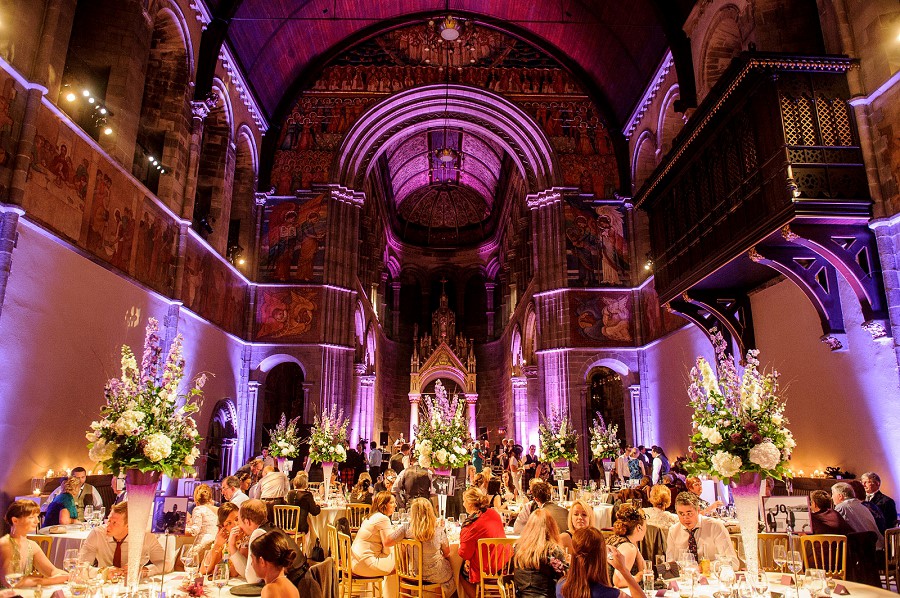 Love is love
As Pride month fades into the sunny distance it seems like a good time to reflect on some of the same sex weddings we have had here at Mansfield Traquair and how it is important to us that people know we are an inclusive venue. What resonates through all of the images and feedback below is that each of their weddings is different and unique, from the food and entertainment to the favours and drinks. Read on to discover how we made each of these weddings unforgettable and what our wonderful couples thought …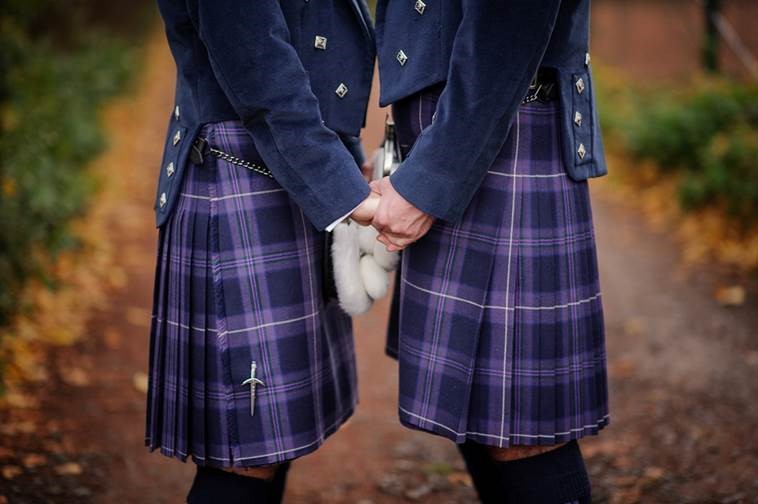 Paul & Martin (Elemental)
The date for this wedding was Halloween and as you will see from their custom made kilt suits there was a purple hue running through little touches in the venue, culminating in purple up-lighting all over at night time. Their mums Rosemary and Francis were involved in the planning and loved every second of it! Here are a few words from our grooms ...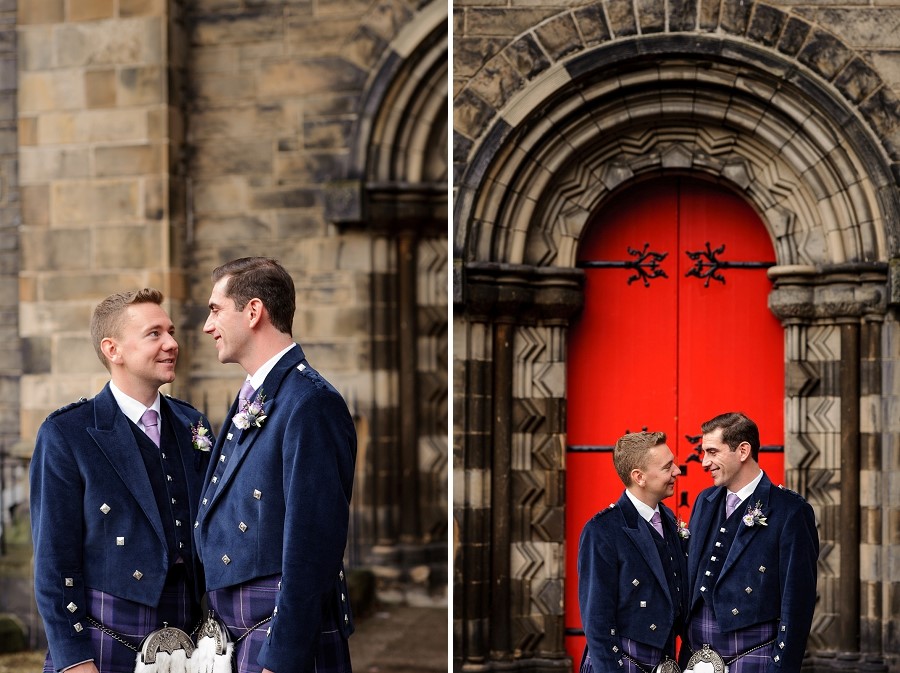 'Thanks again to you both for making our wedding day so amazing! We absolutely loved it and are still on a high and would do it all again right now if we could. We have now received our photos from Elemental and we are delighted with them and how amazing the venue looks! We've had so many nice messages and cards from our guests commending the venue and the food etc. – you guys were brilliant!'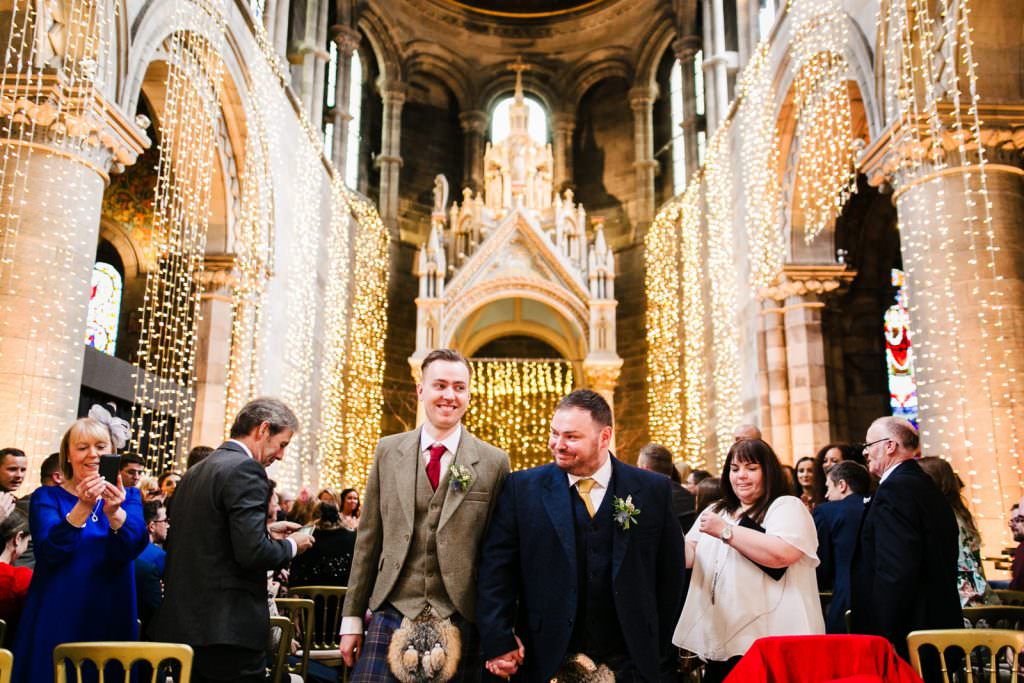 Charles & Martin (Lauren McGlynn)
'Now that we are finally coming off cloud 9 we would just like to say a HUGE MASSIVE thank you to our wedding suppliers – everything to within an inch of its life was truly perfect! Martin and I had the absolute best day of our lives and we cannot thank you enough. We could not have done it without you and we are so grateful – you are legends! Thanks to Jacqueline and Marites for the venue and food!'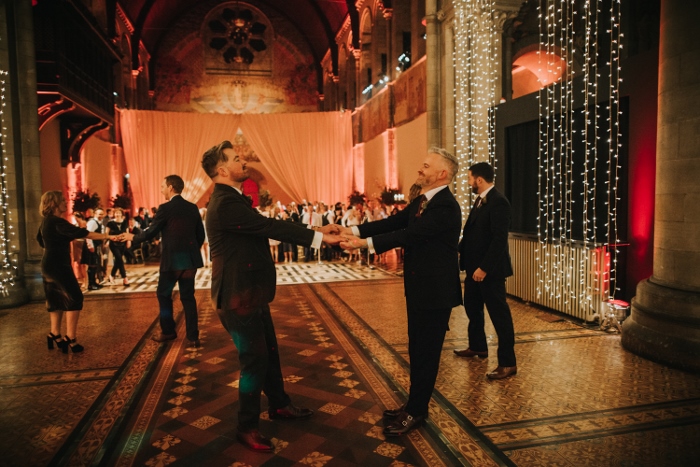 Thomas & Jamie (Jen Owens)
'We couldn't have loved the wedding more. It was so great seeing everyone in one place. And what a place to see everyone in!'
Historically Mansfield Traquair was a church but as it has been deconsecrated we can do any type of marriage ceremony. We also offer wedding evening reception packages if you have alternative plans for your ceremony and are looking for more of a party to celebrate afterwards or at a later date. The team at Mansfield are here to help you plan your day to turn your dream vision into reality.
If you have an enquiry please contact Cassie at enquiries@mansfieldtraquair.co.uk or call us on 0131 524 7287.