Australian/travel themed wedding of Katrina & Ross
Katrina & Ross's spring wedding is a real stunner. Their Australian travel themed big day will steal your heart – from an unexpected proposal on West Sands Beach to exchanging the vows under the soaring ceilings of Mansfield Traquair (then throw in gorgeous floral centrepieces, personal details including flip-flop shaped bottle openers as favours)… It's a must-see!
Photographed by Blue Sky Photography
How did he pop the question?
We were in the process of moving out of our home in St Andrews when Ross disappeared for "supplies" while I was cleaning the oven. I wasn't too impressed but I didn't know that Ross had spent that time sitting in the supermarket car park trying to pluck up the courage to phone my dad to ask if he could marry me! With permission granted, Ross persuaded me to abandon the cleaning and took me for a walk along West Sands Beach. After explaining where he'd been all morning he asked me to marry him. Once I stopped crying I said yes!
Why did you choose Mansfield Traquair?
Mansfield Traquair was venue #7 in a frantic 3 day tour of various wedding venues across the country. As soon as we walked in we were blown away with how stunning it was, and it was the only venue that we left and didn't say anything to each other. I think we were worried the other person didn't like it as much! Every other venue we saw after that just couldn't compare. We loved it straight away.
How did you feel walking down the aisle?
Walking down the aisle is a bit of a blur. I was laughing with my dad and he kept telling me to slow down! I just focused on Ross and knew that's where I wanted to be. I thought I was going to be an emotional wreck but on the day, standing next to Ross, I was just so happy to be there I couldn't stop smiling!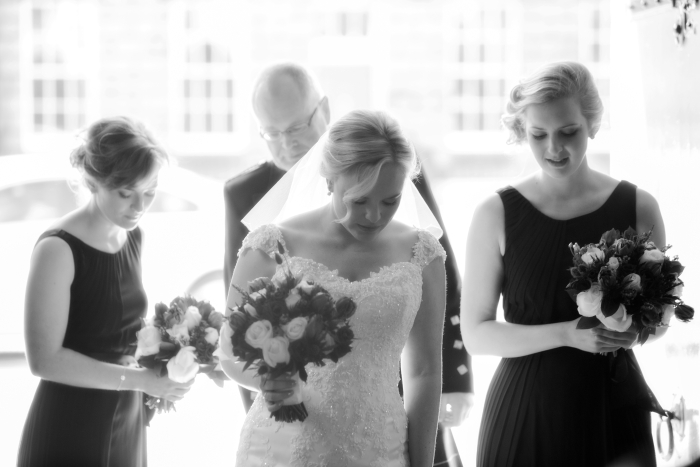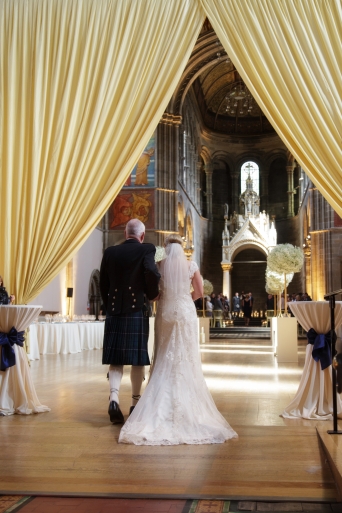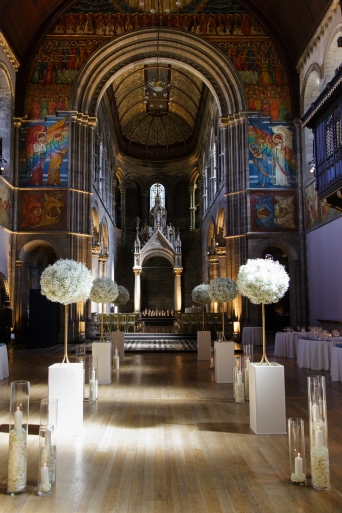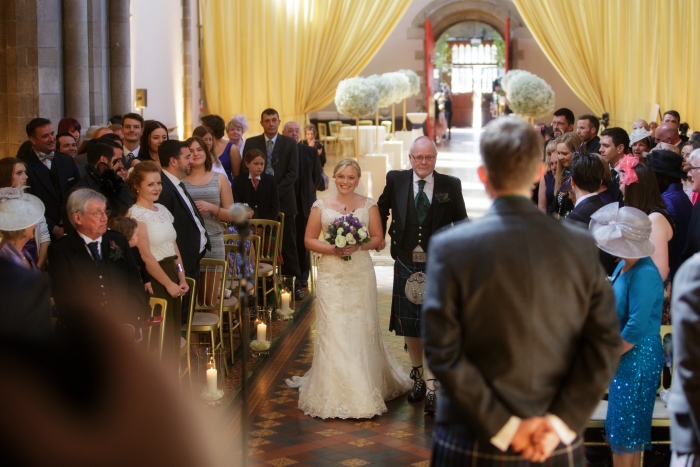 What made your ceremony special?
Our ceremony was entirely written by us and it was all about us, which make it so special and personal. I didn't notice but apparently it had everyone in floods!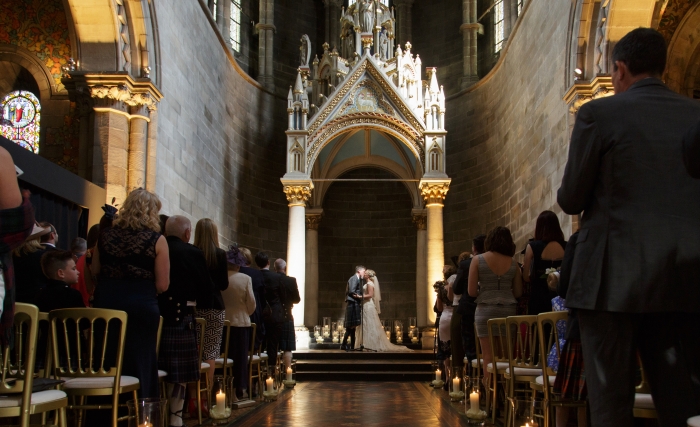 Did you have a theme?
It started off as vaguely Australian/travel themed and I guess kind of continued like that but not in an overt way. I just chose things I liked! We used vintage travel postcards of places we liked as table names and had flip-flop shapes bottle openers as favours, but that was about as far as it got!
Getting personal..
Etsy and Pinterest helped me plan a lot! We got great little bird-shaped cake toppers from Etsy that had our names and the date on the back which are a nice keepsake and for our table plan we used some of the pictures from our engagement shoot.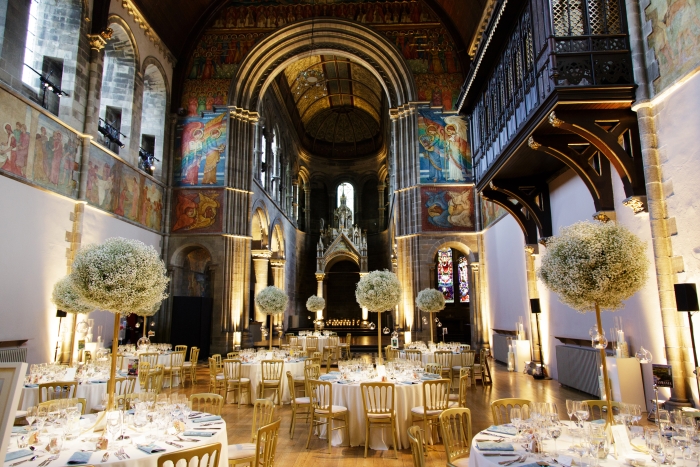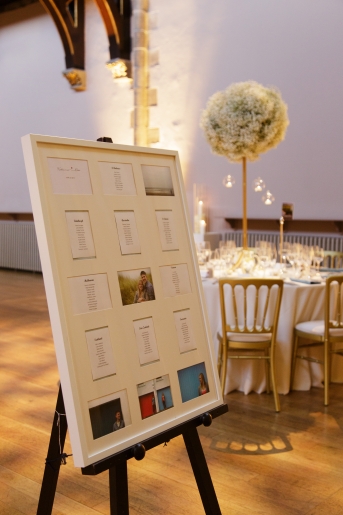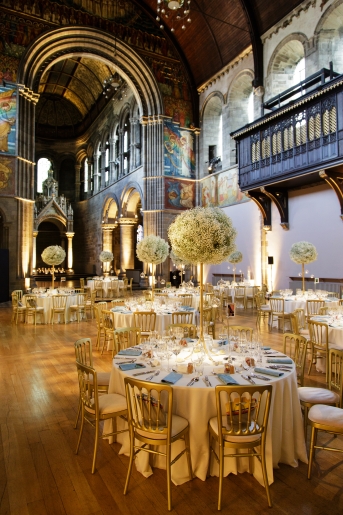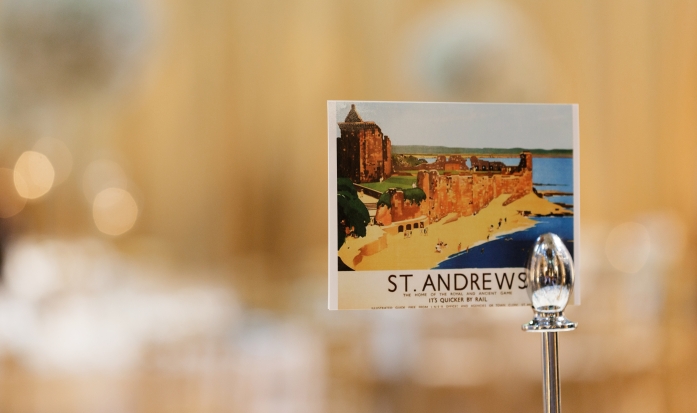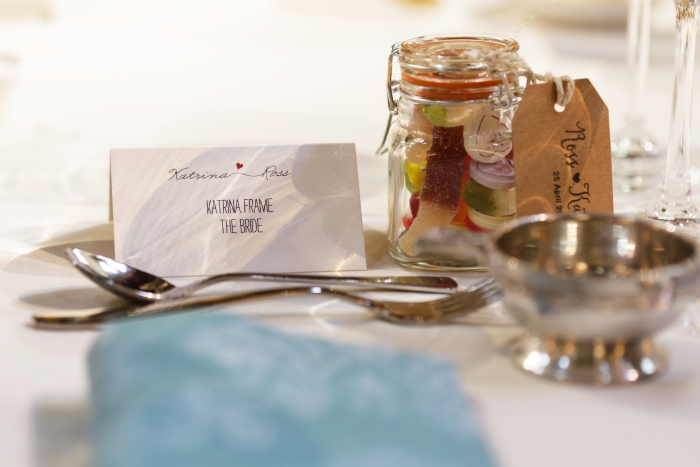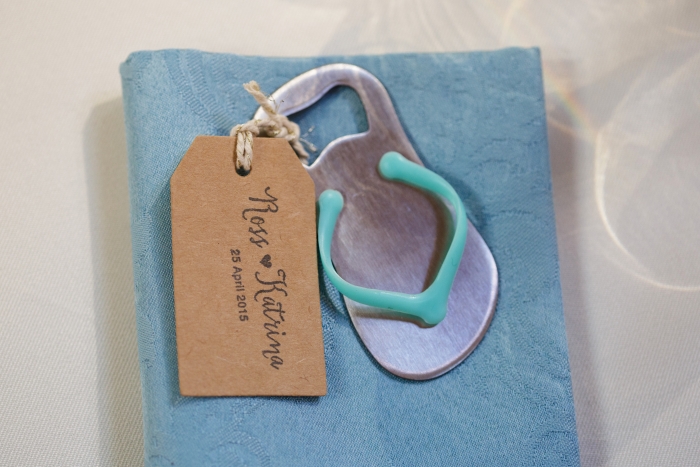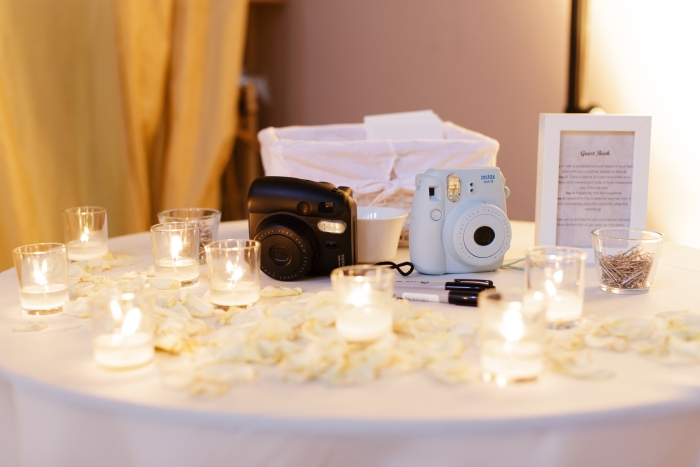 Your wedding menu
The food tasting was one of our favourite parts! We picked what sounded good from the menu and sent a special request for dessert and were blown away by what we got! The chefs created an amazing deconstructed lemon meringue pie & apple rhubarb crumble just for us. People told us that the food had been amazing and were amazed by the service. The food was exactly as it had been during the tasting.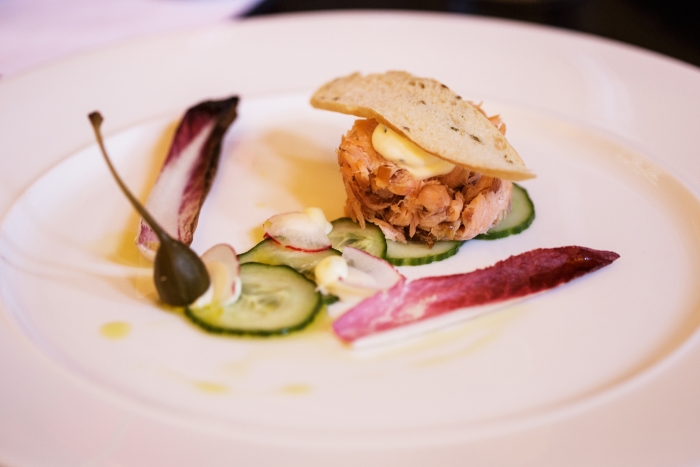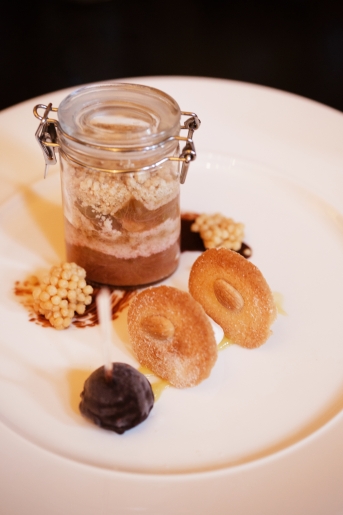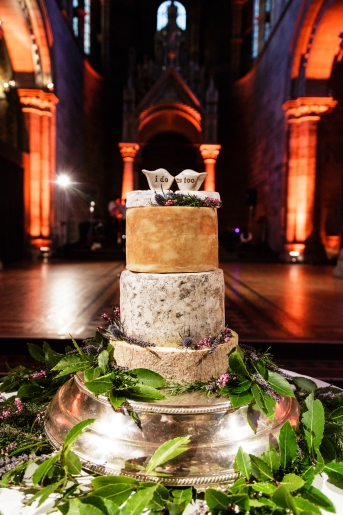 Any words of wisdom for future happy couples?
Do whatever will make you as a couple happy, because it's your day. No-one will tell you if they don't like it!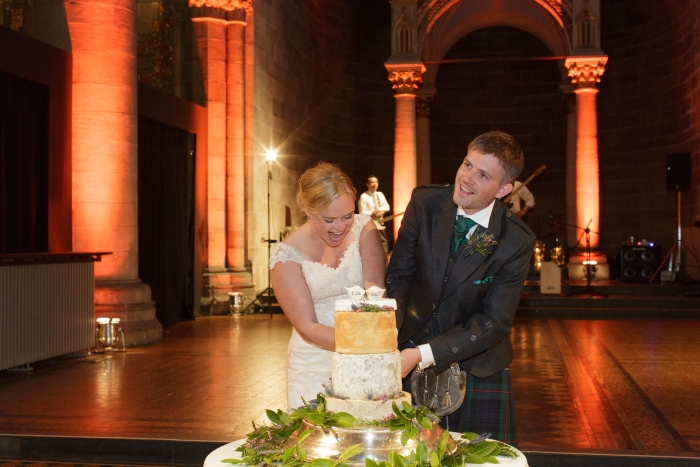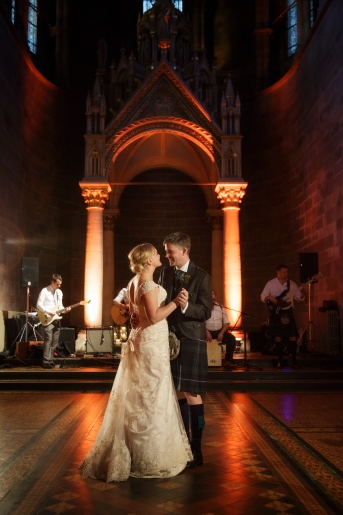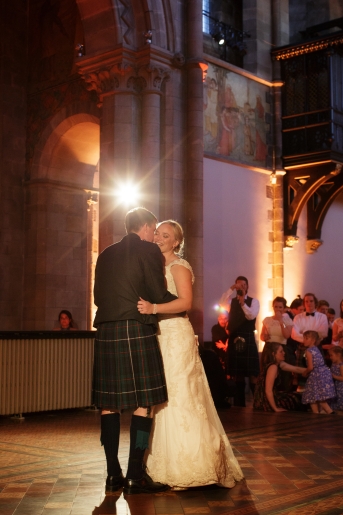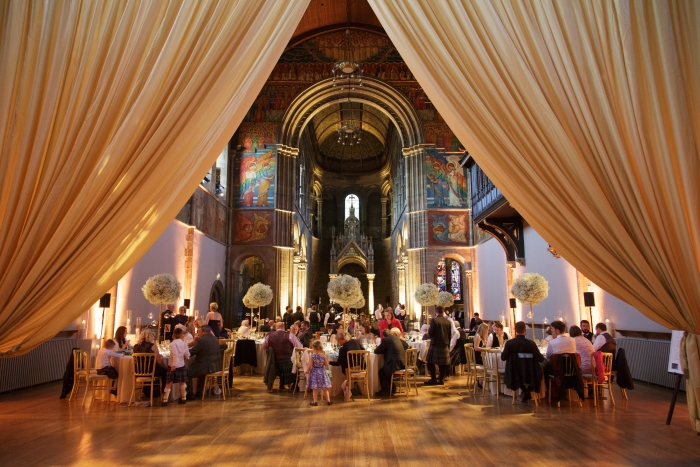 Suppliers :
Venue: Mansfield Traquair
Caterer: Heritage Portfolio
Photographer: Blue Sky Photography
Videographer: Cherry Tree Films
Florist: Planet Flowers
Entertainment: The Black Sheep Music Society
Hair: Keith Marshall
Make- up : LG Makeup