Cultural Clients - international wedding ideas
This summer we saw some international clients and guests visiting Mansfield Traquair. As part of the planning process and menu tasting it became evident that having Scottish elements to the food was important. It was Scottish Food and Drink Fortnight in September so perhaps this has had some influence too. Sometimes the choices were too tricky and so pre-selected choice menus were part of the day!
One of our more intimate weddings had the following menu:
Islay smoked salmon, new season asparagus, quail egg and summer beet carpaccio, root radish cream sprouting pea shoots
or
Barbary duck rillettes, compressed damson plum, William pear and wild thyme with foraged truffle and roasted walnuts
~~~
East Coast Pollock fillet with morels, chargrilled broccoli tips, beet tortellini and tomberries with lemon and thyme crumbs
or
Glenisla Estate venison loin in port and thyme marinade, creamed cauliflower, sauté of tender stem spinach and Lanark cheese topped potato roesti
~~~
A combined dessert of - Roast Scot strawberries, vanilla pods & heather honey pannacotta with cherry dust & mallows and heather honey & candied ginger tart with sea salt caramel mousse Madagascan hot chocolate shot aged malt whisky froth.
Sound lovely doesn't it?!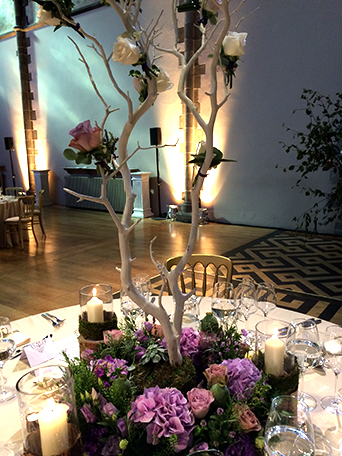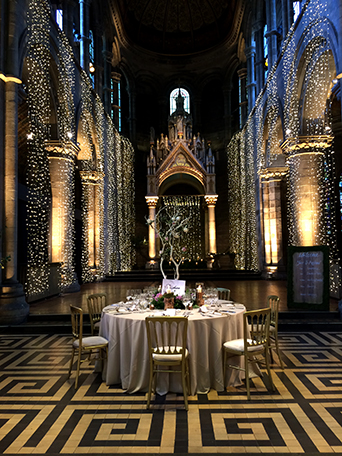 In another wedding we had a set-up of four long sprigs with the bride and groom sat on a sweetheart table, taking time in between courses to chat to the many guests!
They added in a fourth course of a strawberry and basil sorbet garnished with piece of fresh basil and also asked our chefs to create a personalised dessert of - summer fruit panacotta shot and sticky toffee pudding – combining favourite desserts which we think can work really well.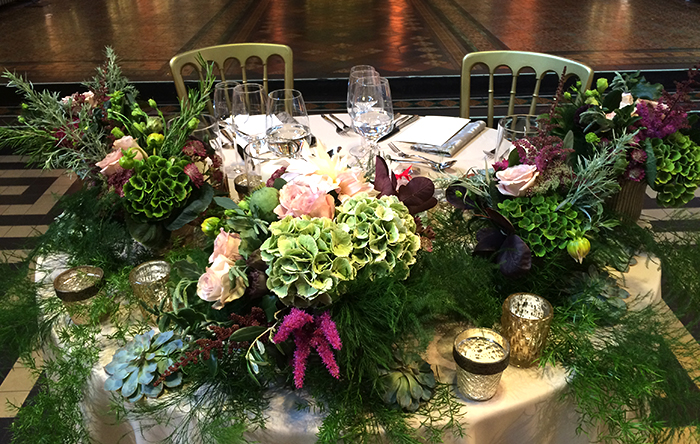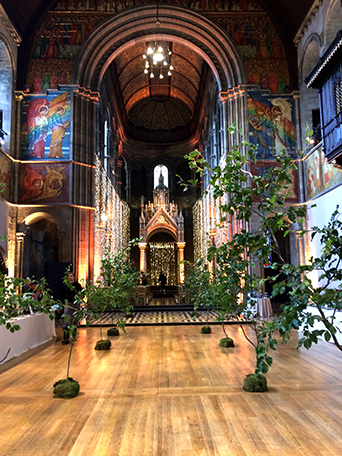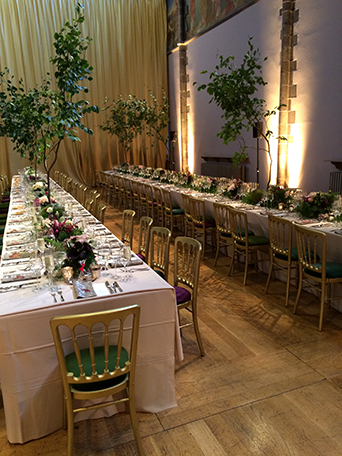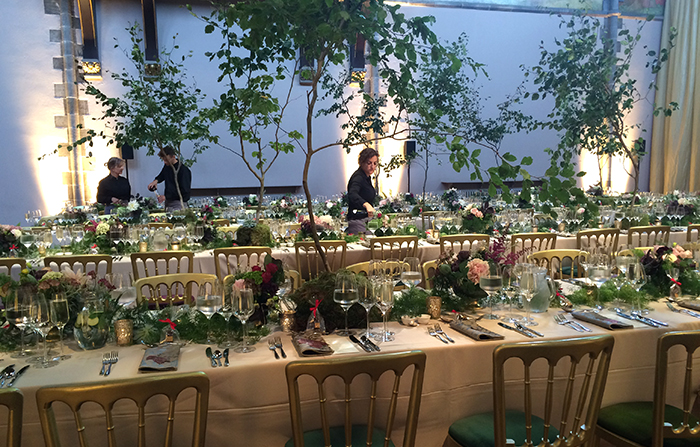 One wedding couple wanted to use food to translate around the specific locations around the world that had significant meaning to them. This is such a personal idea and we love working with clients to create their vision. We won't publish the menu to keep a surprise for the guests as the wedding is still to take place this month.
In contrast we also had a Hindu wedding where our chefs recreated authentic menus for this client. Our chefs were delighted to again be able to create something specific and were rewarded with fantastic feedback from the guests on the food.
All of the above weddings had the talented Planet Flowers guiding and providing theming for them around each individual couple's requirements.
If you have any special requirements or a personal idea that you would like incorporated into your wedding please
get in touch with us
today!