Halloween theme for your event
It's Halloween and the Mansfield Traquair team wanted to do a feature on the food we love and the events that we have on around this time of year!
We all love these cold dark nights, when the air smells of bonfires and the leaves make that lovely crunch when you kick through them with your big winter boots on. Then of course there is nothing better than getting home after a day in the office to a cosy house, with the fire roaring, where you can cook up an Autumnal feast for the family! At this time of year we love to make soups, stews and get the slow cooker out of the cupboard from when it was packed up from last year!
As this is our blog post we're going to take full advantage and share our favourite Hallowe'en wedding…
A couple after our own hearts were the lovely India and Rob who celebrated their wedding on the 31st October 2014. The whole venue was themed by the amazingly talented Planet Flowers. Everything had been thought out, from the black goth-like chairs and table cloths, to their wedding rings being tied on a tiny pumpkin before given to one another, and from moss human head skulls to more candles than you can imagine. It truly was a breath taking sight to see the venue completely transformed into a beautiful, autumnal Halloween romantic setting!
What to do tonight
We are all heading out to see a scary movie tonight and when I say scary, the ever so cool Cameo cinema are showing The Mummy! It's as scary as we can go I'm afraid to say!
Where to go this Hallowe'en
Why not head out with the family to Craigies Farm near Dalmeny, they have hundreds of pumpkins to choose from for carving! Then you can use the leftovers to create a pumpkin winter warming soup!
Treating yourself after all the Tricks (or guising if you're Scottish!)
We feel that all treats should be earned and that might mean heading to the gym to earn your treat! As a team we all practice yoga on a Monday night, it is not just good for your mind and body but fantastic for team moral too. Of course there's nothing wrong with breaking into 'Thriller' by Michael Jackson in your kitchen on the night of Halloween to burn off all the spiced lattes and toffee apples you've consumed!
We had to spend a while in the gym this month to be rewarded with this month's menu tasting – All of the Event Designers who work for Heritage Portfolio enjoy monthly food and wine training so that we know exactly what is on our menu for the season. Last week we tasted some of our new winter dishes (even when we're writing this we're starting to get hungry again!). We won't list everything we tried but we did all love the Slow cooked Buccleuch lamb, ginger wine, wild rose hips and honey, candied red cabbage and mull gratin potatoes with a port wine jus and the Pan seared free range guinea fowl, trompette arancinis with goose roast potato galette, baby beets and winter chanterelles, seed mustard and jus roti. We're all looking forward to sharing these with our clients in future tastings.
Events we've enjoyed recently
We have been busy with events in October with a mix of dinners, weddings, open nights, conferences and of course not forgetting, Cocktails in the City! This is a very popular event where we see 18 different bars, restaurants or hotels set up their pop-up bar inside Mansfield. Food is on offer and the DJ plays his tunes all night. There is a such a buzz around the venue you forget that Mansfield used to be a working church!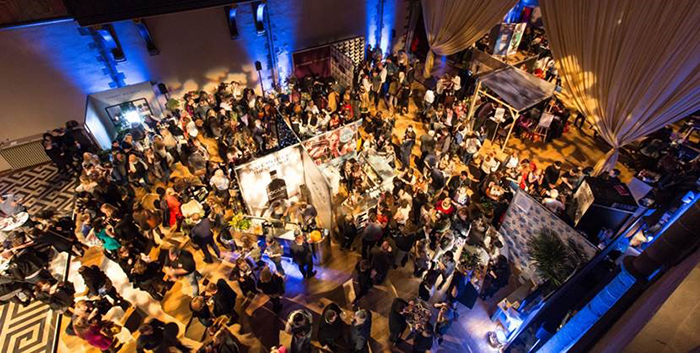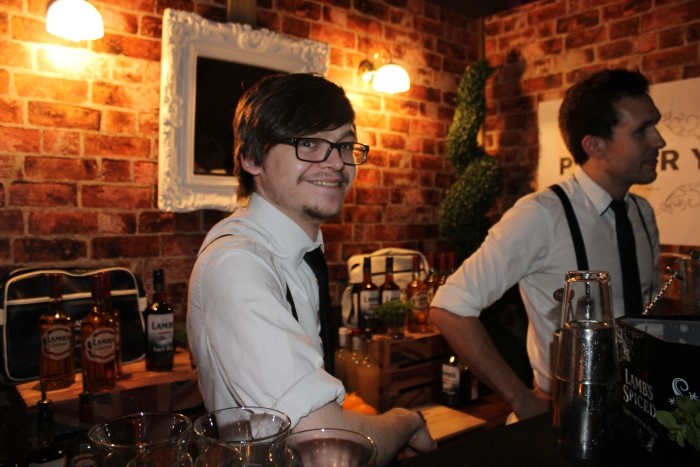 Thanks for reading and we hope you have a spooky Halloween!
The Mansfield Team