Its a commonly known fact that birthdays are when we allow ourselves to indulge and be treated to cake and be spoilt with presents. What if you want a once in a lifetime party though? When we received a request for this party, we knew we wanted to make it an unforgettable experience.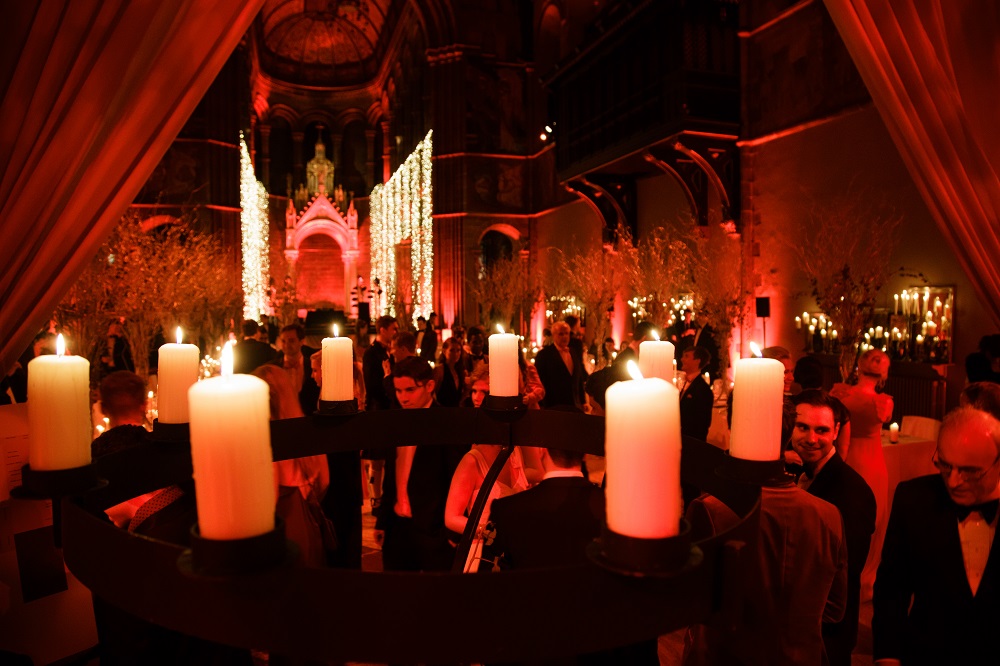 Beautifully captured by Blue Sky Photography
Our client was celebrating his 21st birthday and him and his family wanted a party with dramatic flair and the immediate transporation to another world. To do this they decided on a theme that was both theatrical and thoroughly unique - 'A devilish twist'.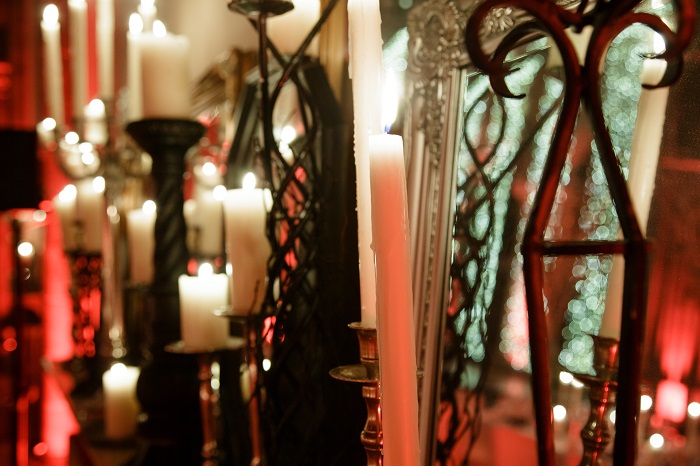 We started by ensuring our venue looked like a gothic work of art. To create this we turned the lights to a dark red with only candlight with dripping wax and mirrors as accomniment. It gave the walls and floors of our venue a eerily elegant glow that set the tone for our guests.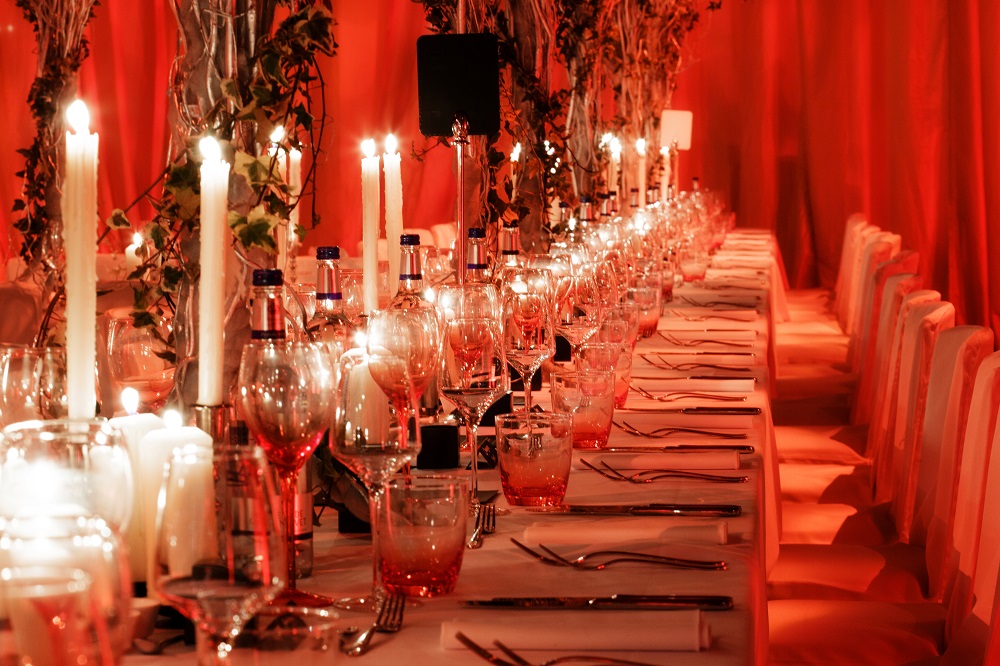 On the tables we had contrasting blood red stemmed glassware and stark white linens and napkins, all set on a long and grand baronial style table fit for a king. It connected into an H shape and whether this was for Heaven or Hell is for you to decide.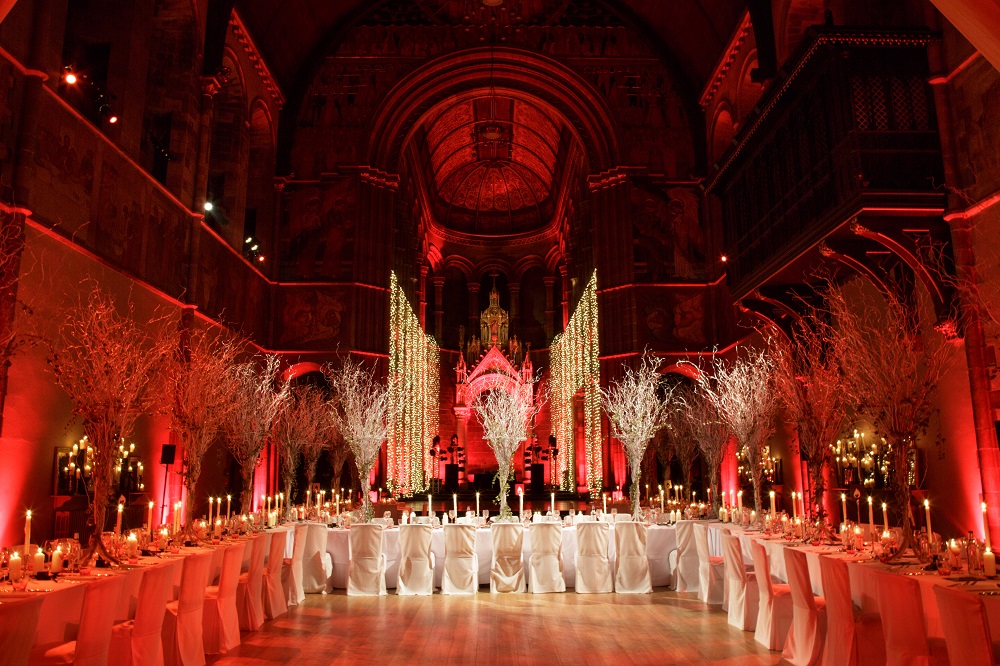 Decorations carried on to our flora, or lack thereof. Who needs bouquets of flowers when you can have tall, twisted willow branches. Similarly our waiting staff broke the mold of a traditional event and were made into stoic fallen angels, all dressed in white with devils tails and faces expertly painted for the Day of the Dead.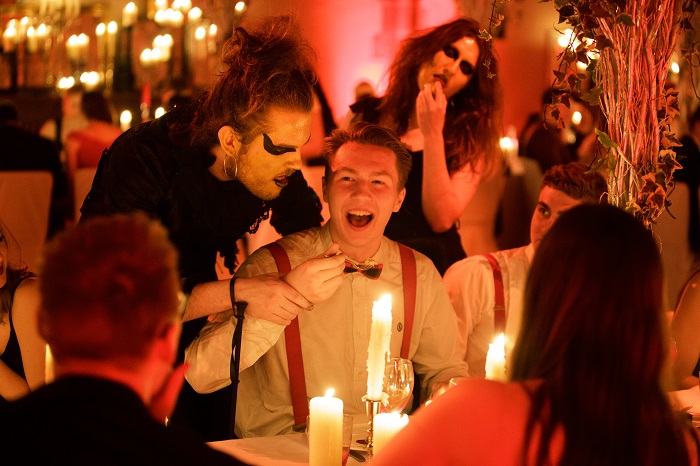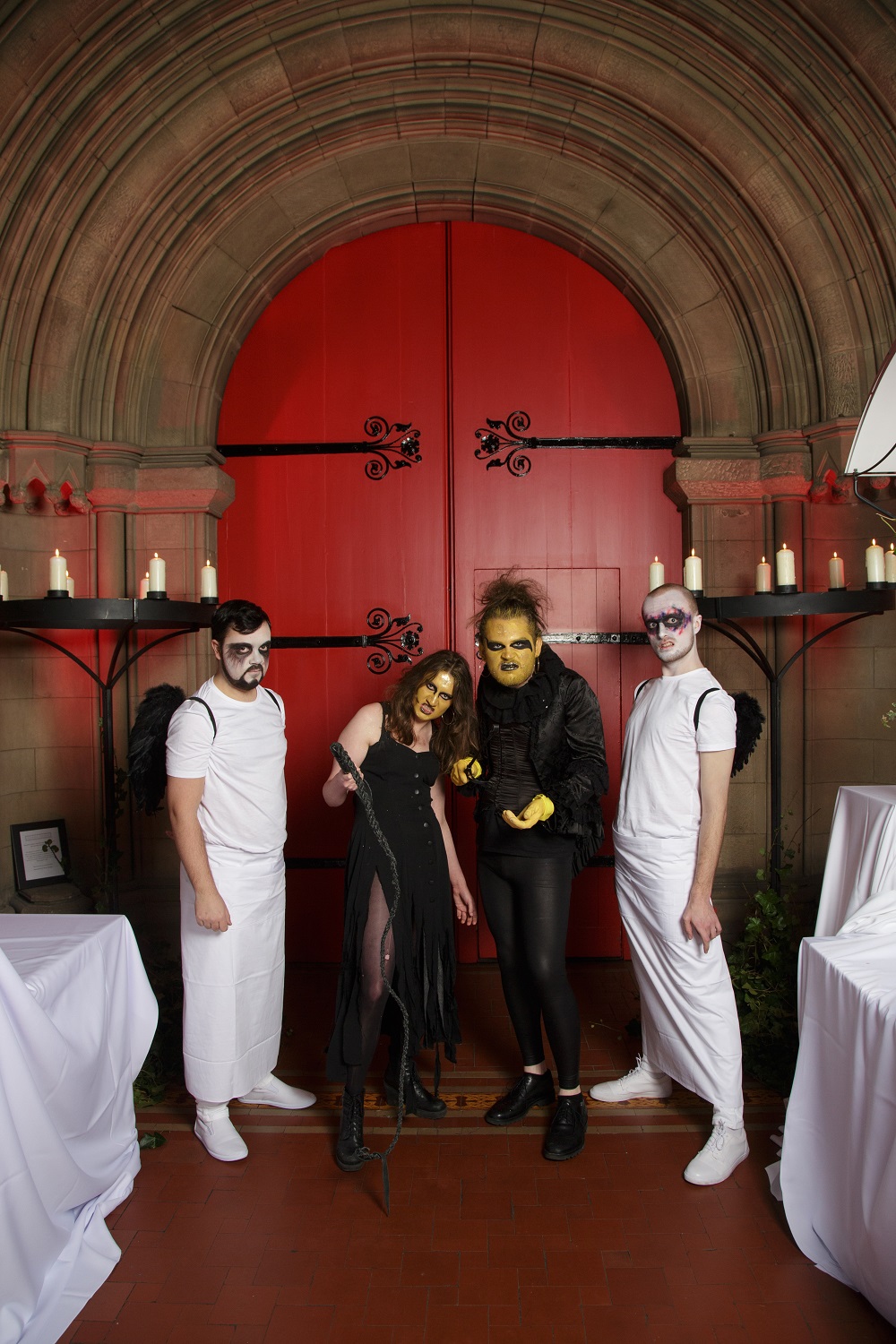 An unmissible night, even the 7 Deadly Sins arrived to make an appearance and perform for our guests.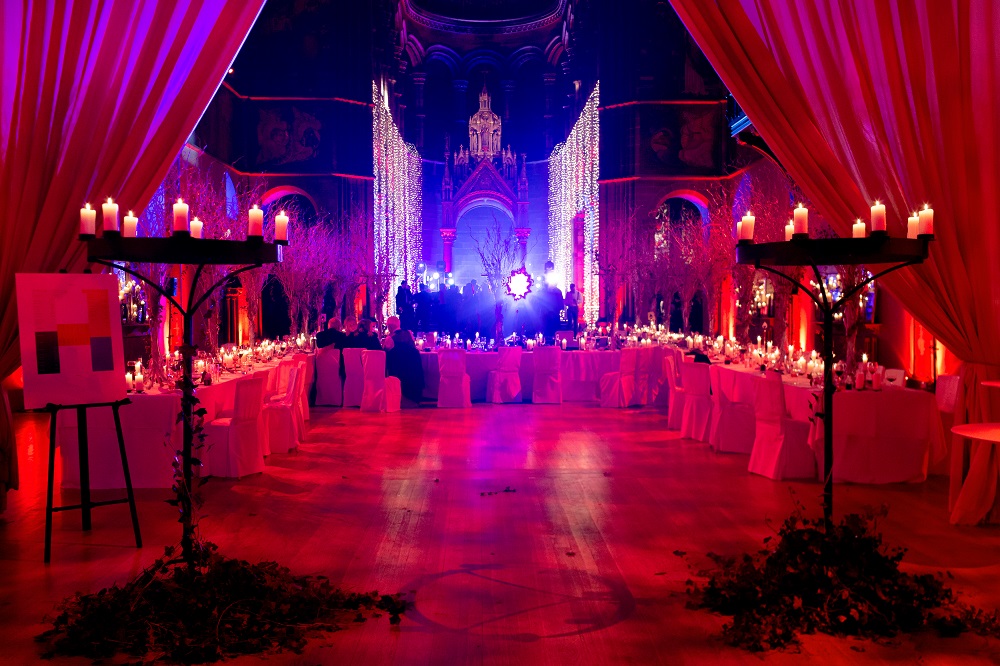 By the end of the night, every guest including our client was wined, dined, danced and indulged. Whether heavenly or hellish, we can create your unforgettable event. Get in touch here.