Inseparable from the moment they first met, the wedding between these two handsome grooms was a truly romantic and special day. A testament to them, they were dressed in winter suits, tables were named after RuPaul's Drag Race and they danced the night away with their friends and family. Their engagement may have started with sweety rings in New York, but it was concluded in the city where they met and fell for one another.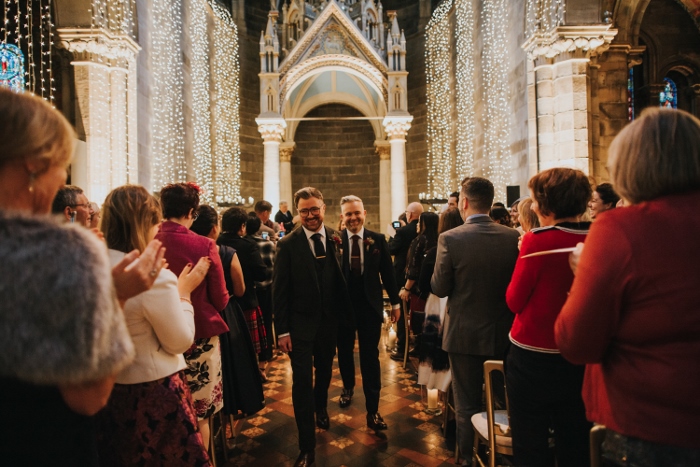 How/where did you meet?
It was the first weekend of the Edinburgh Festival in August 2009 and we were both out with friends. We ended up dancing in CC's and made eyes at each other across the sticky dance floor, we've been inseparable since then!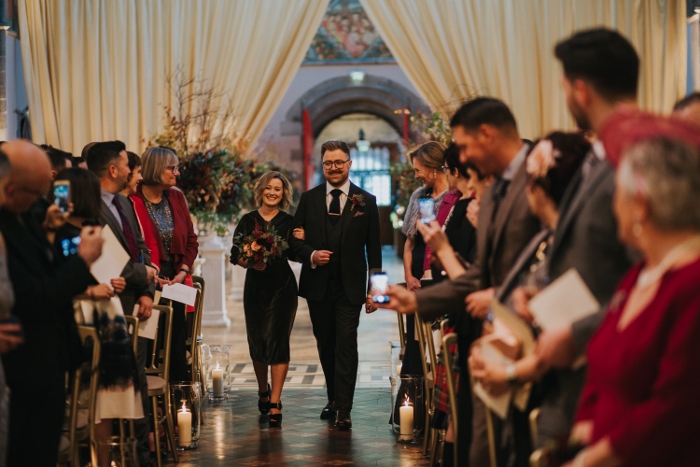 When/where/how was the big question popped?
We've maybe had a different experience to some other couples. When we grew up and met, same sex marriage wasn't legal so it wasn't an option and we didn't have any expectation of marriage. However, when marriage was made legal in Scotland we started to discuss it and became very excited about the prospect.
It was in October 2015 and Thomas' birthday. We were at 11 Madison in New York city and midway through our meal we noticed a very handsome elderly male couple a few tables along from us. They were completely engaged in conversation with one another and dressed impeccably. It also became obvious that one had additional health needs which led us into a discussion about the two of us caring for each other. To be there for each other and continue to go out, have nice meals and like them, dress for the occasion! Jamie had put two sweetie rings in his pocket in case the opportunity should arrive. When it did, he placed them on the table and crying ensued. Nobody else was there or saw what happened and the two men left without knowing how they influenced us.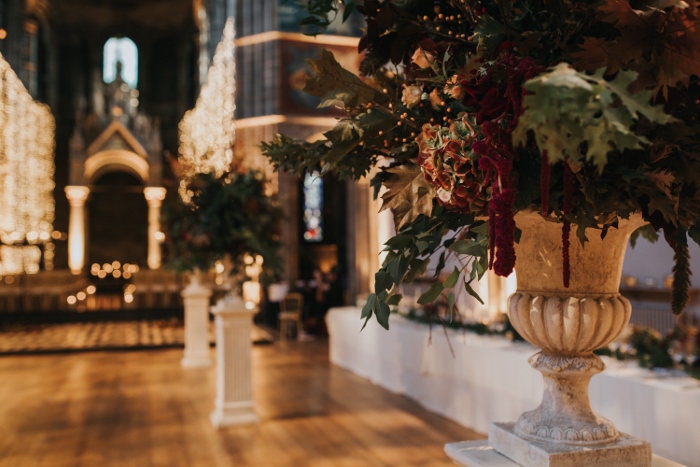 How did you end up choosing to get married at Mansfield Traquair and why?
We visited Mansfield Traquair as part of Doors Open Day the year before. It was around the time we started thinking about the wedding and seeing as there was an open day, we made an appointment and headed along. We were both sold instantly and we could see how the team and space would help create a fantastic party.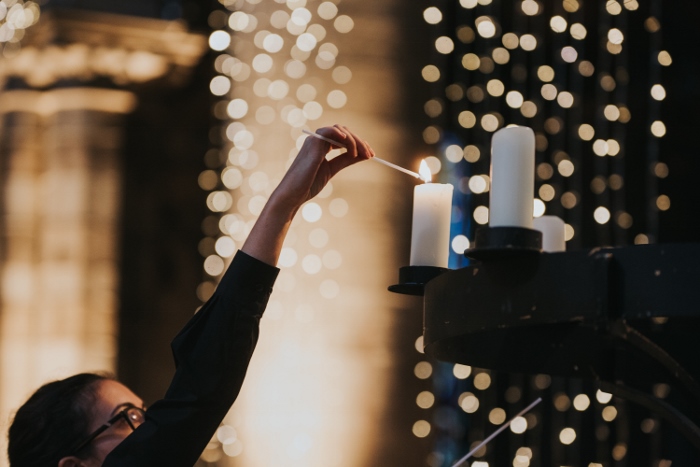 What made you choose this date/time of year?
We both suit winter clothes rather than summer clothes! We also prefer the colours and feel of November for a party. The actual date was entirely by chance but, an easy one to remember for future anniversaries!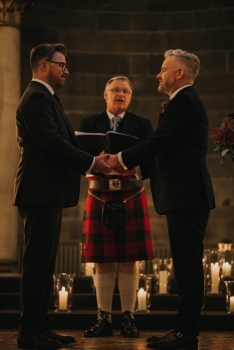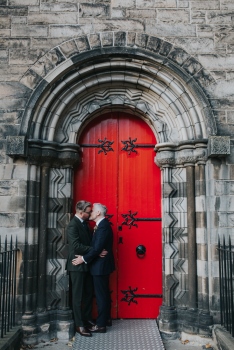 Did you enjoy preparing for your wedding and the whole planning process? What did you enjoy most and least?
We both adored every aspect of the planning process and it's a really happy memory. The tasting day was fantastic and amongst our four friends we struggled to decide which of the delicious dishes and wine to have on the day. We didn't enjoy collecting everything from Mansfield Traquair after the wedding as it was sad to think that our visits and meetings would end. It's a beautiful building and a great team of folk to spend time with.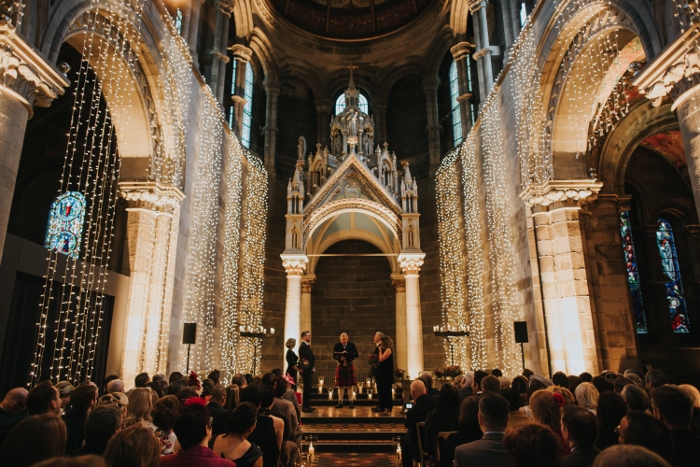 Did you have a theme? What was it and why did you choose it? Did you use it for table names
and other elements of the wedding?
There was no theme really ... but along with everyone that helped, we created a day that suited both of our likes and personalities. RuPaul's Drag Race did end up being a running element through the day, our speeches and table names. We both adore the programme!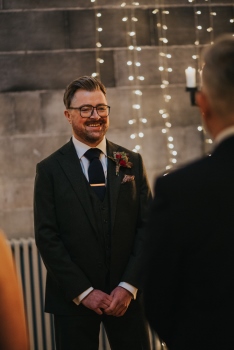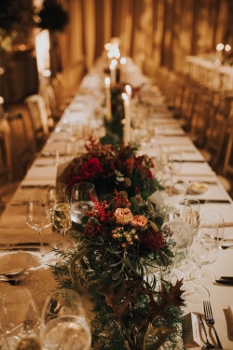 How did you personalise your wedding day?
We personalised it more than we thought. Everything from the flowers to the food to the ceremony was how we wanted it. The wedding was about us but it was also about bringing our friends and family together. We basically had the best party we could imagine!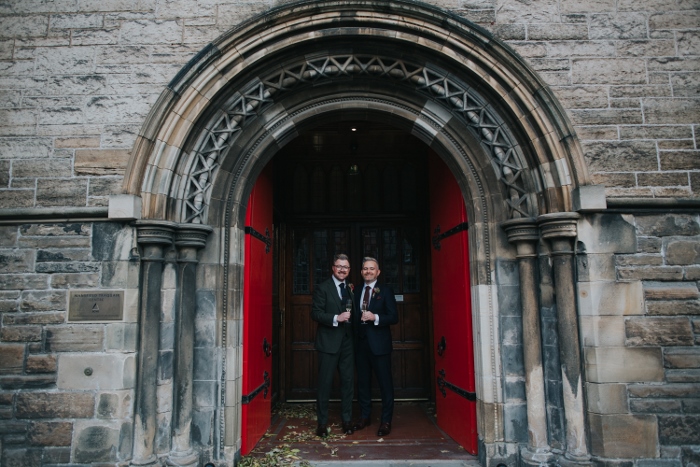 Where did you get your inspiration?
Thomas generally spends hours looking through Instagram, Pintrest and magazines for inspiration on anything. So the wedding was an addition to that process! Many of our friends are already married so we were also inspired by their weddings.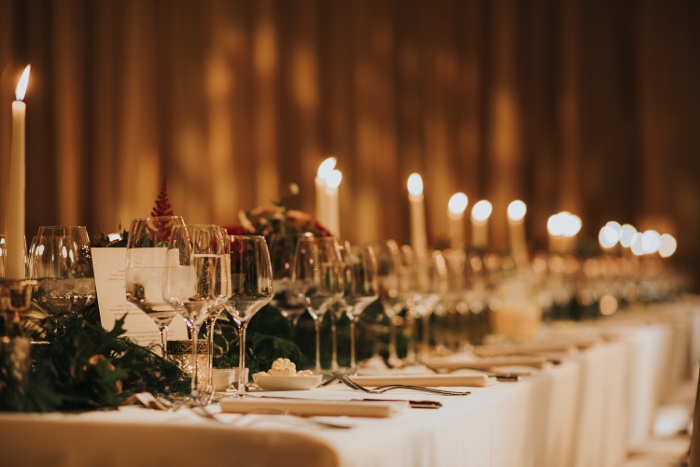 What was your style? Any tips?
Create a day that you'll enjoy.
How did you feel walking down the aisle/standing at the altar?
We were delighted to see everyone and we were itching to get going! Saying that, it was very odd to walk down the aisle. As much as we knew who would be there, seeing everyone mixed together in one space was fantastic!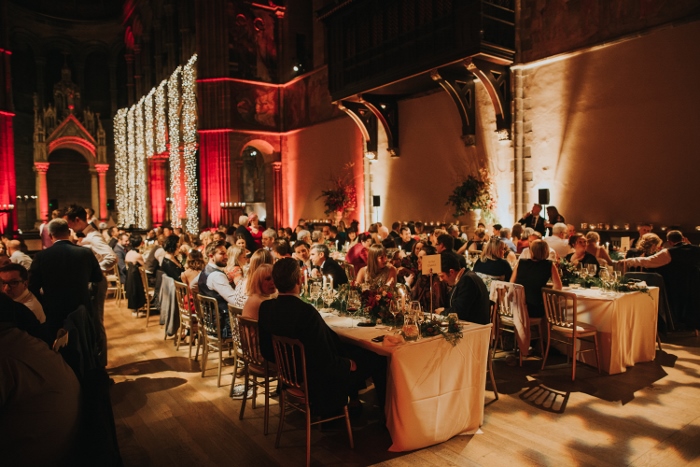 What was your ceremony like, what made it special?
The Celebrant, Duncan Robertson, made the ceremony incredibly special. His guidance and advice made the process of writing and pulling together all the different elements of the ceremony a pleasure and it's something we both now look back and smile at.
It was very special to be given away and stand with Ciara and Clare, our Groomsmaids. Jamie's Mam was our ring bearer and six of our friends read six of our favourite poems. We'd both love to do it again!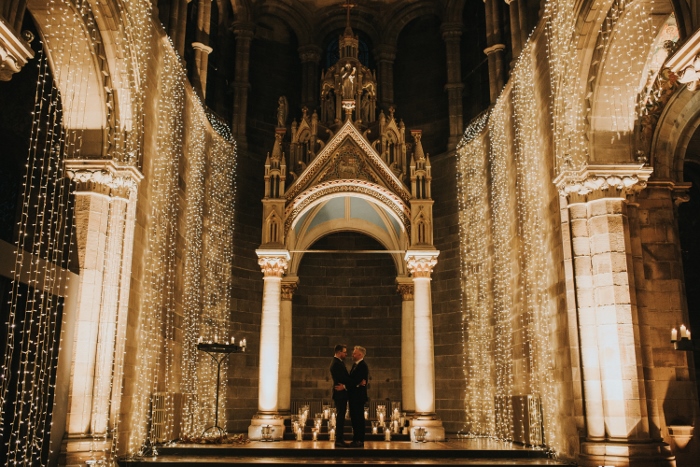 First dance – what was your song? What made you choose it? Was your dance choreographed or did you improvise?
Kylie's "On A Night Like This", you can't beat Kylie to start the dancing off! We had a two minute practice the night before. In our speeches we urged everyone to join in within ten seconds which they did. It was great!
The menu – how did you select your menu?
It was so difficult as the range of options available was fantastic! We spent a very happy afternoon with the team from Mansfield and four of our friends to choose the final menu and wine selection. It was a fantastic experience and again another very happy memory.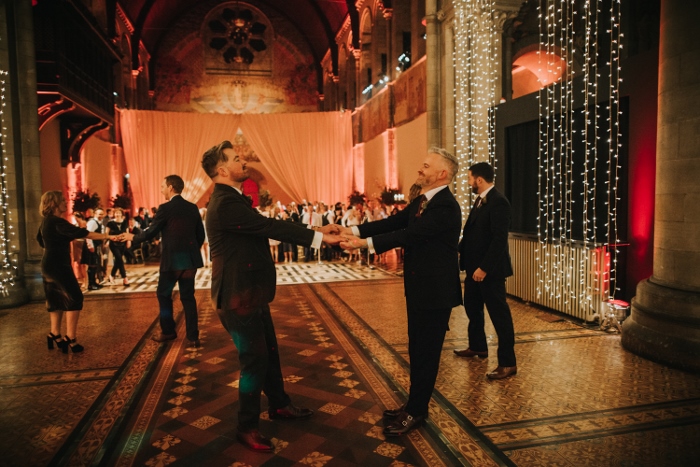 What were your favourite elements? What did people say?
Everything! The day came together exactly how we wanted and our guests commented on the space, flowers, food and general merriment.
Tell us about a favourite or memorable moment.
There are too many. The whole day was full of memorable moments, so much so we couldn't mention one individually!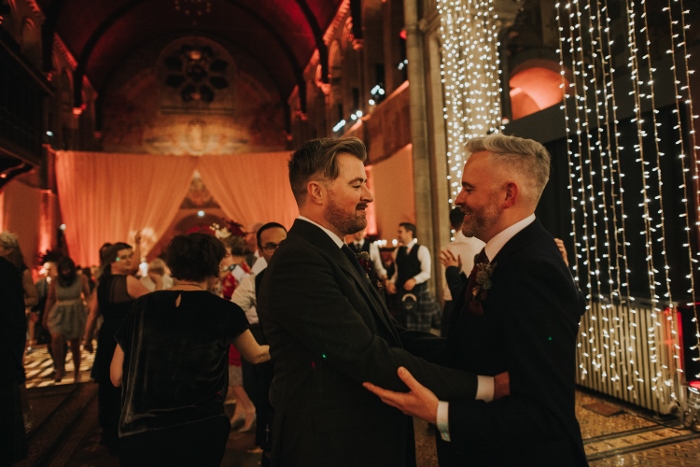 Any words of wisdom for future happy couples?
Create a day that you want.
What was the most unusual situation or unexpected moment?
Spending time with Jen and some of our family and friends getting photos taken before the meal in the baldacchino. It was great to hear the absolute racket of everyone having a drink and socialising on the other side of the curtain. It was a really special and unexpected intimate moment for us all.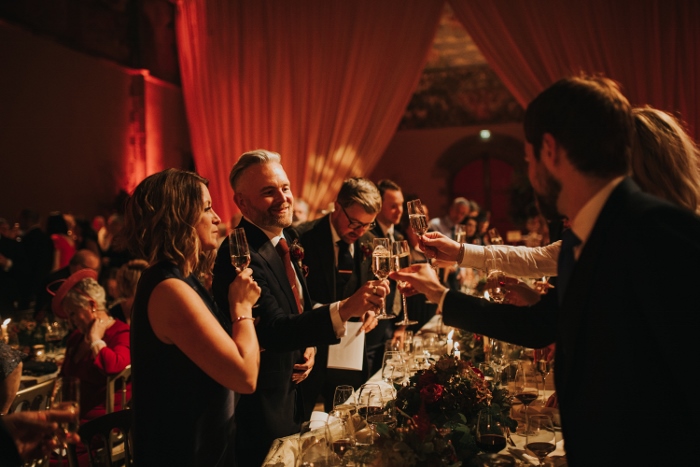 What are some of the compliments you've received about your wedding day?
People loved the space, food, flowers, dancing and time spent together.
If you had to describe your Big Day in three words, what would they be?
Everything we hoped.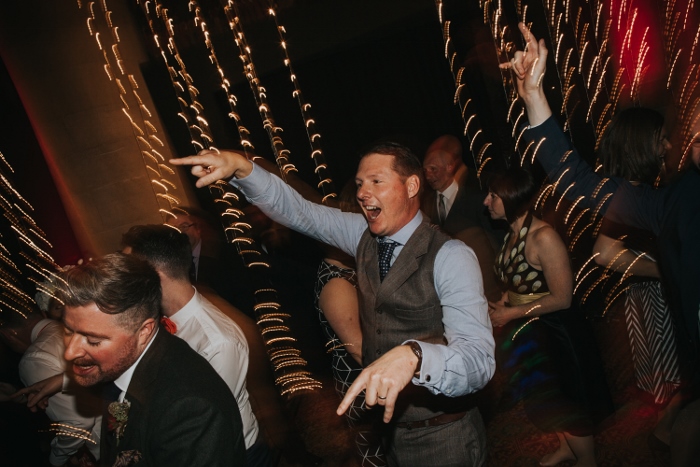 Where was your honeymoon and what was the best part?
It was in Miami and the best part was lying on the beach, having time to think, and remembering everything.
A new story begins… that is, what happens after the wedding?
Christmas! Possibly start thinking about moving house and expanding our family with two miniature dachshunds.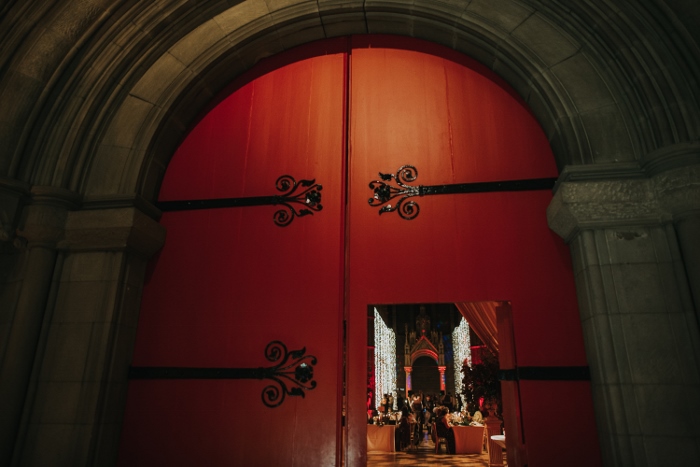 Supplier