Mansfield Traquair - If you've recently said 'yes' to the big question, chances are you're looking for a wedding venue. The place where dreams come true is Mansfield Traquair. A spectacular exclusive use venue for weddings, parties and corporate events, Edinburgh's 'Sistine Chapel' is simply extraordinary. Located in the heart of the city and lovingly restored to create a versatile space which combines stunning, historic architecture with state-of-the-art lighting and specification, you'll find that anything is possible at Mansfield Traquair. Event partners, Heritage Portfolio rise to the challenge creating events to be remembered forever - an experience beyond food, every time.
News
Our Fun Wedding Infographic
Wedding Wisdom. A wedding infographic created with love, experience and dedication by Heritage Portfolio. Take a peak at some of the interesting facts we've found whilst creating stunningly beautiful perfect wedding days.
MORE
The Heritage Portfolio Wedding Infographic
Wedding Wisdom Every Heritage Portfolio Wedding is uniquely special. Over the years we've found some fun & interesting facts, that it's only fair to share for your amusement. Who'd have thought we serve over 3.3 trillion bubbles of champagne each year?
MORE
Thanks again for making the whole process so enjoyable and dealing so serenely with the chaos that inevitably comes with us!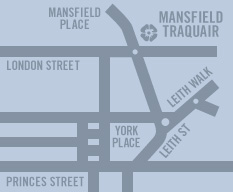 A venue supported by Heritage Portfolio