Mansfield Traquair - If you've recently said 'yes' to the big question, chances are you're looking for a wedding venue. The place where dreams come true is Mansfield Traquair. A spectacular exclusive use venue for weddings, parties and corporate events, Edinburgh's 'Sistine Chapel' is simply extraordinary. Located in the heart of the city and lovingly restored to create a versatile space which combines stunning, historic architecture with state-of-the-art lighting and specification, you'll find that anything is possible at Mansfield Traquair. Event partners, Heritage Portfolio rise to the challenge creating events to be remembered forever - an experience beyond food, every time.
News
Wow factor for Mercedes Dealership Awards Night
We love creating wow factor events & impress your guests - and Mercedes Dealership Awards night was no exception. The mood set with 'paparazzi' style photography, the splendor of Mansfield enhanced by beautiful floral arrangements and elegantly dressed tables as well as exquisite menu made for an extraordinary corporate event.
MORE
Rock n Roll Wedding
Mansfield is no ordinary wedding venue and one thing's for sure Sam & Drew's was no ordinary wedding!The combination of Rock n Roll with sophistication & magic made for an opulent and super glamorous day...
MORE
Everybody had a wonderful day, and we had so many compliments on the venue and food. Thank you once again.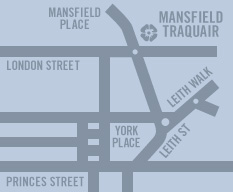 A venue supported by Heritage Portfolio